Jacksonville Drug Crime Attorney
Aggressive Defense for Possession, Sale & Other Drug Offenses in Florida
According to 893.13 of the Florida Statues, "it is unlawful for any person to sell, manufacture, or deliver, or possess with intent to sell, manufacture, or deliver, a controlled substance."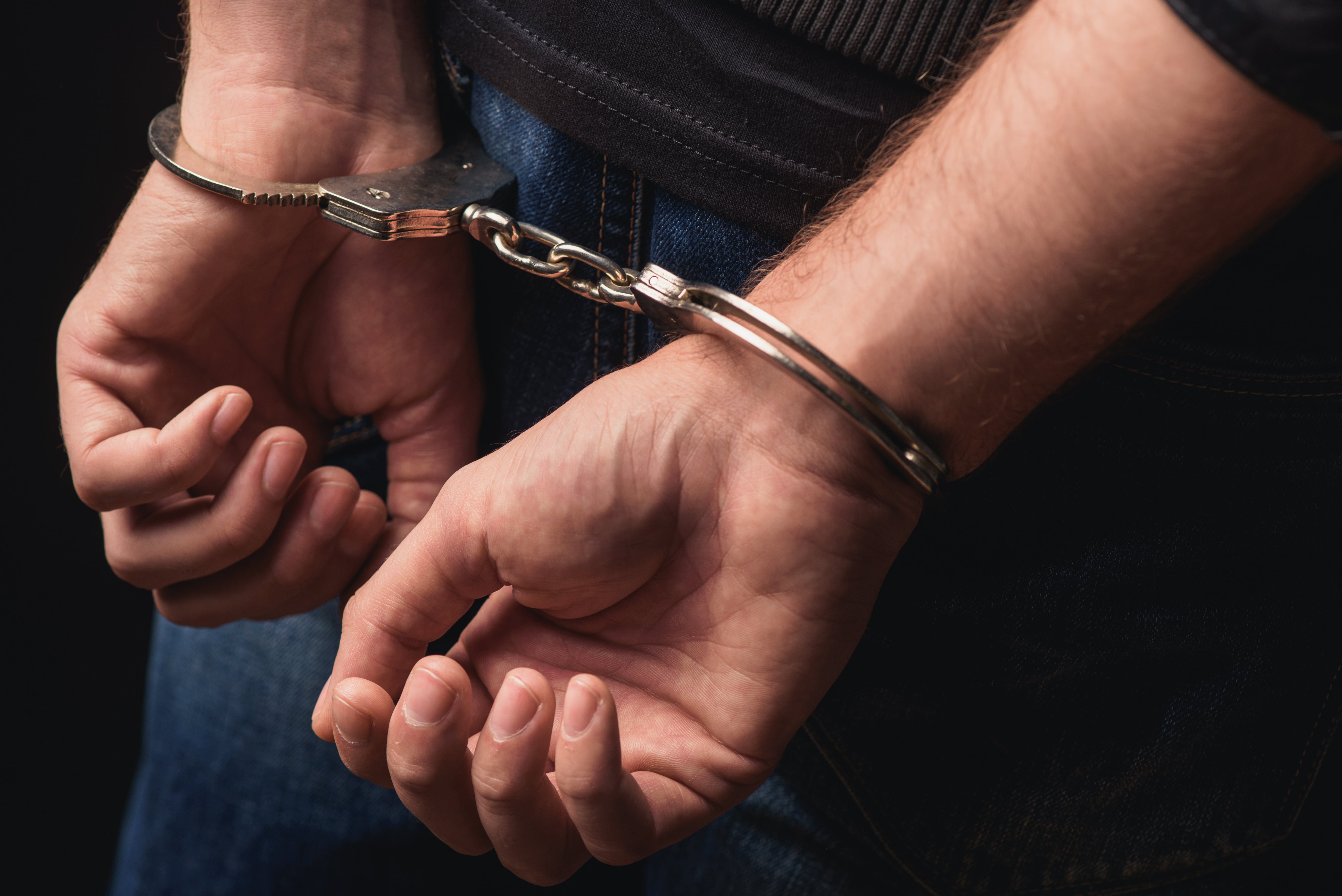 Drug charges and penalties will differ depending on the type of drug (classified by schedules) as well as the specific type of drug crime. Drugs are classified by "schedules" according to the Florida Statutes as well as the United States Controlled Substances Act.
Schedule I drug charges are by far the most serious drug offenses.
Schedule II and Schedule III are less serious, but may still warrant time in prison and fines upon conviction.
Examples of Schedule I drugs are LSD, heroin and marijuana while a Schedule II drug would be cocaine or methamphetamine.
Jacksonville police are cracking down hard on these offenses, so if you were recently arrested, make sure you have a strong advocate on your side. A Jacksonville drug crime lawyer from Jason K.S. Porter, P.A. can fight against your charges so you get the justice you deserve.
Contact us online or call (904) 701-0591 today to request your free one-hour consultation with our experienced drug crime defense attorney in Jacksonville now! **Consultation fees may apply to family law consultations.
Types of Drug Crime Charges in Florida
Listed below are some of the types of drug offenses that we handle for clients. If you were recently arrested or charged with a drug crime, please speak with one of our drug crime lawyers in Jacksonville to learn how we might be able to help you with your case.
Drug Possession
Possession of a controlled substance without a license or a prescription is a criminal offense.
This crime can be further split into crimes such as simple possession, possession with intent to sell and possession with intent to distribute.
Drug Sale
The sale of an illegal narcotic or other controlled substance is illegal.
It is a second degree felony offense to sell a Schedule I drug while it is a third degree felony offense to sell a Schedule II drug.
The sale of drugs near a school or other specified facilities may be considered an aggravated offense.
Drug Manufacturing
Those who manufacture their own narcotics can be arrested for drug manufacturing. For example, this could include operating a meth lab.
Manufacturing charges might be reduced if the manufacturing was for personal use rather than for sale.
Drug Trafficking
This criminal offense involves transporting drugs across state lines.
This can include transporting illegal narcotics into Florida or out of Florida to another state or country. Drug trafficking is considered part of the black market.
Cultivation of Marijuana
Growing cannabis (marijuana) is a crime. These charges will depend upon how much cannabis was involves or how many plants. Marijuana is typically cultivated in greenhouses.
Penalties for Felony Drug Convictions in Florida
Various types of Schedule I drug crimes are considered second degree felonies. Second degree felony drug crimes can be punishable by up to 15 years in prison. Other Schedule I drug crimes such as possession may only be considered a third degree felony, punishable by up to five years in prison.
Possible Defense Strategies for Drug Crime Charges in FL
Many drug charges can lead to plea deals. Only an experienced Jacksonville drug crime attorney can advise you as to whether or not accepting a plea deal would be a wise choice for your case. In these scenarios, you might receive a lightened sentence in exchange for pleading guilty.
Begin discussing your case with our Jacksonville drug crime attorney today! Contact us online or call our firm directly at (904) 701-0591 now.
Further Resources for Drug Crimes
Schedule Your Free Consultation
Fill Out the Form Below or Call (904) 701-0591

**Consultation fees may apply to family law consultations.
Results-Oriented Approach
Recent Case Results
$2.8 Million *Motorcycle accident

$1,502,500 Premises Liability

Bodily Injury Claim

$1 Million *Estate of Fred Fedorka

$1 Million *Wrongful Death

$500 Thousand *Medical Malpractice

$460,093 Auto

Bodily Injury Claim

$450,000 Wrongful Death / Auto

$400,000 - Bodily Injury Claim | $50,000 - Uninsured Motorist Claim

$400 Thousand *Medical Malpractice

$375,000 Medical Malpractice

Bodily Injury Claim

$350,000 Premises Liability

Bodily Injury Claim
Thousands of Clients Helped
Powerful Stories From Real People
K.H.

It was truly a blessing to have found this law firm

A.H.

him and his team have WON EVERY CASE for me

Dolores T.

I was very impressed with Mr. Porter & his staff.

A.J.

He is an awesome and very genuine guy.

S.N.

After our meeting in person, I was absolutely pleased in choosing The Porter Law Firm to represent my Deaf sister in her auto accident injury case!!! We look forward to working with Mr. Watson...who is a very, very kind, respectful, and informative Attorne

F.S.

I was treated with the utmost respect and graciousness. I was always kept informed and if I ever had a question or needed anything the staff was amazing at assisting me.

K.M.

10/10 recommend- especially if you don't want to leave the beach!

M.F.

They are professional, knowledgeable, and willing to work hard to get the job done.

D. W.

I really felt like he cared about the outcome for me.

Lindsi W.

Jonathan Thacher made me feel like I had someone on my side from beginning to end.

Cynthia J.

Jon Lorimier is an amazing and knowledgeable lawyer.

Boss N.

They will work with you and fight for you.

Terrell H.

If you are in need of an attorney, you won't go wrong with Jason.

Kally M.

I am grateful to have received such a terrific recommendation, and I'm happy to have met Mr. Watson.

Humeshia B.

He definitely knows his stuff and because of that, we were able to get a fair and reasonable outcome in the matter.

Joshua S.

You really took years of stress off my shoulder and I can finally have clarity in my mind.

Victoria B.

Throughout the whole process, he was responsive and dedicated and he made it seem like I was the only case he was dealing with.

Jonathan E.

They were professional, attentive, and got me an acceptable settlement in a timely manner.

Lido B.

They were honest, personable, reasonable, and effective.

Edward & Sondra A.

Jonathan made us feel comfortable and confident that he would work diligently on our behalf.

M

They were very kind and extremely knowledgeable AND patient.

Sharon F.

Jonathan Thacher was definitely there when I needed a lawyer.

Former Client

Ms. Carlucci provides great support and promotes collaboration with her clients.

Nicholas H.

Every time I have "Picked Porter" I have received ethical advice and excellent legal representation.

Diego R.

I give them 5-stars!

Ken O.

This firm is head and shoulders above anyone.

Sherry H.

Jason Porter is the best attorney in Jacksonville!

Erik R.

Although I hope to never need their services again, if I do, I will definitely be giving them a call.

Melanie M.

Attentive, patient and caring service.

James M.

Thank you guys for a job well done.

Sara B.

I will definitely be using them again if I ever need to!

Kim J.

We picked Porter and glad we did!!!

Angie O.

He is a seasoned professional that is respected within the law community.

Elizabeth E.

Mr. Porter was so nice and explained everything in a way that I could understand.

Satisfied Client

He prepared our family through each and every step.

JW

Nicely Done! Success has been reached!

Paul Maloney

So grateful for the help they gave me

Melissa H.

Nicole Carlucci is truly excellent in her profession.

Carla B.

Jason is the best lawyer in Jacksonville.

P.B.

Mr. Porter and his staff are fantastic.

Kizgel D.

The experience was just wonderful! We would recommend them 10 times over.

N.B.

Mr. Porter and his staff do an incredible job!

Paul R.

Nicole Carlucci is an absolutely amazing attorney.

Josh C.

My life is in a much better place today because of Jason's integrity within the community and relationships with the judges & ...

Calvin W.

Mr. Porter and his staff were wonderful.

Ed W.

You couldn't find a better lawyer anywhere.

Rena P.

Compassionate Caring and Honest

Robert B.

Forever Grateful

Gale B.

The best attorneys you will find. I love you guys!

Nikki

Aggressive and Compassionate. Highly Recommend.

Jessica Oyoque

The best attorney out there by far!

Meagan V.

I would refer anyone to this firm

John P.

Jason Porter excellent attorney

Nina B.

I love this law firm...

Diane and Richard

This Legal Team is Wonderful!

Tyron B.

Jason Porter is superb.

C.

Jason is the most diligent attorney

Robyn S.

The Best I Could Imagine!!!

Anonymous

Thanks for everything.

Anonymous

Glad We Picked Porter!

Michael C.

I will never be able to thank Jason Porter enough.

Jeremy T.

Jason and his staff were very professional.

Anonymous

Jason answered all my emails and phone calls.

Anonymous

When needed, you answered my questions clearly and politely.

Anonymous

He is our family attorney forever.

John

Mr. Porter was very friendly and knowledgeable.
The Porter Difference
Six Reasons Why You Should Pick Porter™
A Guided, Hands-On Approach

Step-by-Step Guidance for Any Legal Matter

A Compassionate Team

Your Story Matters - We're Here to Listen

Extensive Experience

Approximately 100 Years of Combined Legal Experience On Your Side

Award-Winning Counsel

Top-Rated Ethics & Legal Skill – AV Preeminent® Rating

Trusted & Recommended

Trusted by the Media & Recommended by Our Clients

Top-Rated Attorneys

Top-Rated Personal Injury, DUI, & Criminal Defense Lawyer